Film Direction Course
Film Direction Institute in Mumbai providing One Year Full Time & Six Months Certified Course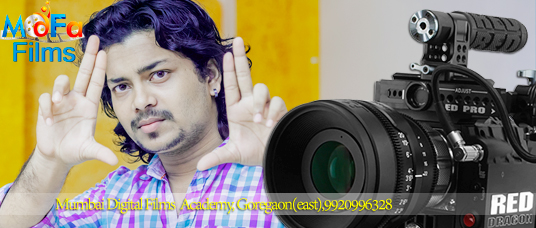 Direction is an upcoming and popular career option, but to get into film direction one not only needs a passion for film making but also the skill for it.
Students of Mumbai Digital Films Academy are taught the fundamentals of film directing, from looking at the script, to pre-production, production & post -production. Students are encouraged to take on the role of a storyteller and team leader. Students of Film Direction Course are set a number of individual projects (visual narratives) that are analyzed in the class. Students work with actors to understand staging, text analysis & casting. During the pre-production of student films student get one - to - one feedback & advice from an acclaimed industry director.
Our Student do 15 Short Films in a Year.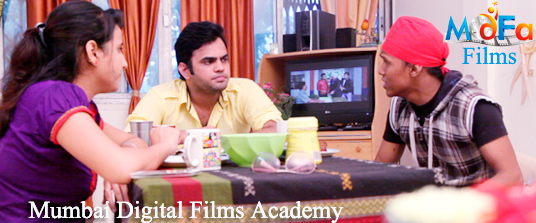 Duration - Film Direction Course
One Year Full Time Course in Film Direction - Weekly 5 days classes
Six Months Certified Course in Film Direction - Weekly 4 days classes
Three Months Short Term Course - Weekly 4 days classes
One Month Workshop Course in Film Direction - Weekly 3 days classes
Director: Career Information
Although some film directors work on motion picture productions based in the motion picture centers of Mumbai or all over India. They may direct productions for local or regional television studios, or for video production companies. In addition, directors may create advertising, work on training films or direct small-scale independent movies.
Film directors may choose to move on from directing into writing, producing, script development or teaching. Some directors may also decide to become Creative Director, reviewers or critics.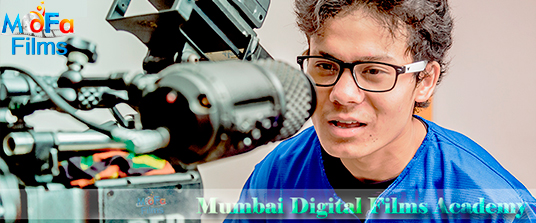 Director - Job Duties | Film Direction Institutes In Mumbai
The director is the master storyteller of the movie with two primary jobs. The first is to read the script and develop a strong mental image of how the movie will look, sound, and feel.
The Second part of the job is to communicate his/her vision to the cast and crew during preproduction, production, and post production, helping direct the cast and crew's artistic and technical skills.
The ideal director knows exactly what he wants, is able to communicate clearly and effectively, and maintains a positive, creative environment for everyone involved.
Directors are responsible for overseeing creative aspects of a film. They develop the vision for a film and carry out the vision, deciding how the film should look, in other words they make their vision come to life. They are responsible for turning the Script into a sequence of shots. Directors are responsible for deciding camera angles, lens effects and lighting with the help of the cinematographer, and set design with the production designer. They will often take part in hiring key crew members. They coordinate the actors' moves, or blocking.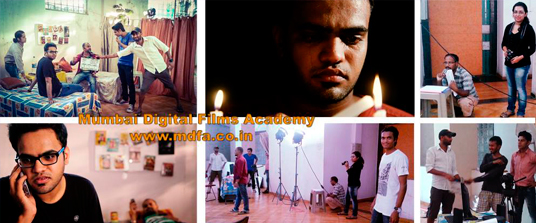 Learning by doing
"Learning by doing" is our Moto which is strictly followed by faculty members of Mumbai Digital Films Academy.. Our faculty members pass on up-do-date practical skills and theoretical knowledge that is wholly relevant to a new generation of film makers. As our faculty members are active practitioners of this film industry, we recognize that they also need to be able to communicate their knowledge effectively and inspire those they teach.
Softwares :
Final Draft - Application Designed for scriptwriting
Steinberg Nuendo - Application used for Sound Recording, Editing & Sound Designing.
Adobe Premiere pro CS6 - Digital Non-Linear Editing to edit, manipulate, and export.
Adobe After Effects - Digital motion graphics, visual effects and compositing
Adobe Photoshop - Photography & photo editing,
Final Cut Pro - A non-linear video editing software used for Film & Video Editing
Assimilate Scratch - Post-production workflows & Digital Intermidiate
Syllabus for Direction Course
Acting
Film & Television Production
Cinematography
Editing