Mumbai Digital Films Academy
Mr Ssanjib Kumar Mohapatra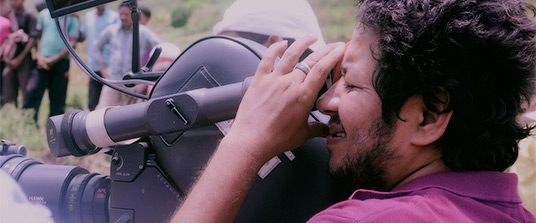 He is the back bone & stamina of Mumbai Digital Films Academy. Without his guidance it's impossible to achieve our goal. He takes care of student's creative & technical growth.
After completing Cinematography from FTI in 1997, He joined the film industry
He has Directed Many Tele films, Serials and reality shows for Television...
Throughout His career as the Director of Photography on feature films and various television shows, He has been honored with Gold Award, State Award, Taranga Award. His films are screened at many prestigious film festivals including Indian Panorama. Two films at Indian panorama in the same year 2010
He has done sound designing & Editing in hand full of Tele films & short films.
Some of his work
Films
Maruti Mera doost.Tera Mera Teda Meda, SwayamSidha. Court Room Nautanki , Bhaunri and College Time.
Serials
LAKHON ME EK (STAR PLUS) , * Savdhan India (Life Ok), *Mayke Se Bandhi Dor ( Star Plus ), * Shh....... Phir Koi Hai (Star One), * Jersey No 10 ( Sony SAB ), * Yahan Key Hum Sikandar (Zee Next), *C.I.D.Special beauro(Sony) *Mano Ya Na Mano(Star One), *Crime Petrol(Sony),*Kohinoor(Sahara)*Ninja Pandav(Real),*Vick ki Taxi(Real),* Kya Kaheen(Zoom)*Koi Hai.(Star Plus),* Door Door Doorbin(Hungama),* MainHoon Na(Star ), * Ruh…(Zee TV), * Atmaja(D.D.1 National) * Horror Nights(Star One)